RIGHT: Vsevolod Meyerhold was a great actor in addition to being one of the most influential directors in history. This photograph is of Meyerhold in the costume of Pierrot that he wore in his production of Alexander Blok's play The Puppet Show of 1906.
BELOW: A sketch of M.A. Ruseva in Columbine's costume.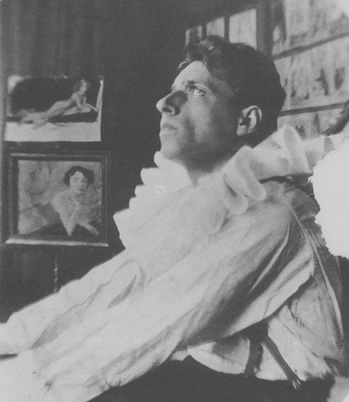 BELOW: A caricature that appeared in the journal Theatre and Art of Pierrot in front of the mystics from the play's first act.
Puppet Show 1 2