Vladimir Mayakovsky. A Tragedy
Home>Plays>Vladimir Mayakovsky. A Tragedy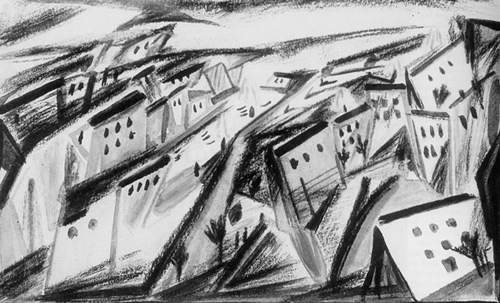 LEFT: The backdrop for Mayakovsky's Vladimir Mayakovsky. A Tragedy was painted in cubo-futurist style by Iosif Shkolnik and Pavel Filonov. The backdrop depicts the modern city against whose alienating but exciting background the poet rebels.

LEFT: A poster advertising the "first in the world" Futurist evening of drama.

RIGHT: Mayakovsky around 1913. Dashing.